Victor Ayala, Ph.D., is a Senior Associate at Shabas Solutions LLC. He provides technical program management to the Influenza Emerging Infectious Disease Division (IEID) at Biomedical Advanced Research and Development Authority (BARDA) within the Administration for Strategic Preparedness and Response (ASPR) at the Department for Health and Human Services (HHS) with the Immune assays working group for medical countermeasures. Dr. Ayala is a biomedical scientist with over 20 years of experience in preclinical studies, vaccine development, manufacturing, viral immunology, and assay development. His technical expertise spans the preclinical and clinical evaluation of vaccines and therapeutics, upstream and downstream manufacturing, and Phase I vaccine product release testing. He has experience providing scientific advice and preparing briefings for senior government leaders to resolve scientific and technical challenges related to medical countermeasures. He is a subject matter expert (SME) in viral Immunology and early vaccine product development with experience leading early-stage research and development projects. He is credited with 14 publications and has received several grants for research, including an Intramural Targeted Anti-COVID-19 (ITAC) Award in collaboration with the National Institutes of Health for his work on SARS-COV2 Diagnostic Assays.
Dr. Ayala has served as the Task Order Principal Investigator on multiple government IDIQ contracts overseeing the development and manufacturing of novel HIV-1 vaccines and adjuvants supporting Phase I clinical trials at Advanced Biosciences Laboratory (ABL).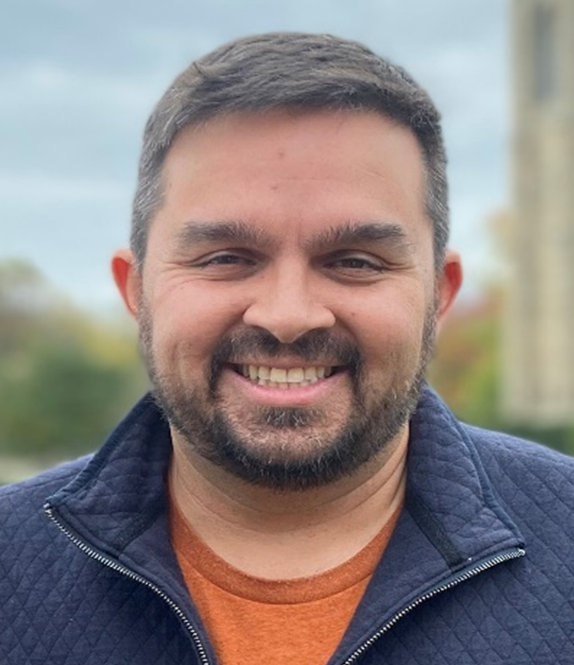 He provided strategic vision to project teams and worked closely with government and industry stakeholders to define clear project objectives and requirements and provide responsive change management. He served as the SME for recombinant protein expression, gene editing, analytical development, and immunological assays. He has been a Researcher and Lab Manager on numerous preclinical nonhuman primate studies while partnering with industry and academic clients. Dr. Ayala is adept at immune assays (ELISA, BLI, flow cytometry, ADCC, ADCP, neutralization, and ELISPOT). He is also knowledgeable in manufacturing regulatory compliance and quality standards. He has a strong foundation in infectious disease, animal models, and assessing host-mediated responses to pathogens and vaccines. Dr. Ayala has a successful track record of building teams, coordinating studies to carry out specific tasks, and sharing data with government clients and at scientific meetings.
Dr. Ayala received his undergraduate degree in Biology from the University of Puerto Rico, has a Master's in Biotechnology from Johns Hopkins University, and a Ph.D. from the University of Maryland in Molecular Microbiology and Immunology.