Mr. Shyam Rele, Ph.D., a Principal Associate at Shabas Solutions LLC, is an interdisciplinary scientist and authority in translational early R&D, developing plug and play modular process, prototyping and advancing phase appropriate CMC/GMP manufacturing of enabling/advanced technologies. He has over 20+ years in the industry and is credited with 3 patent application filings, author/coauthor of 24 published papers and 21 Technical Presentations.
Currently, as a Senior Advisor at US Department of Health and Human Services (HHS), he serves as the scientific and strategic expert on development of new mRNA candidates for vaccines and building central resources for mRNA vaccine development manufacturing Working Group that can facilitate development activities to reach the desired phase appropriate manufacturing and commercial outcomes. He provides ongoing subject matter expertise and technical oversight across various cross HHS initiatives and clinical development programs including multiple mRNA and self-amplifying RNA vaccines.
Prior to this role, as a Principal Advisor at MITRETM, a federally funded research and development corporation, he played a critical role on Global health security and investment team and was instrumental in building MITRETMs Strategic Global Power Competition work on bio-industrial base and broader bioeconomy efforts.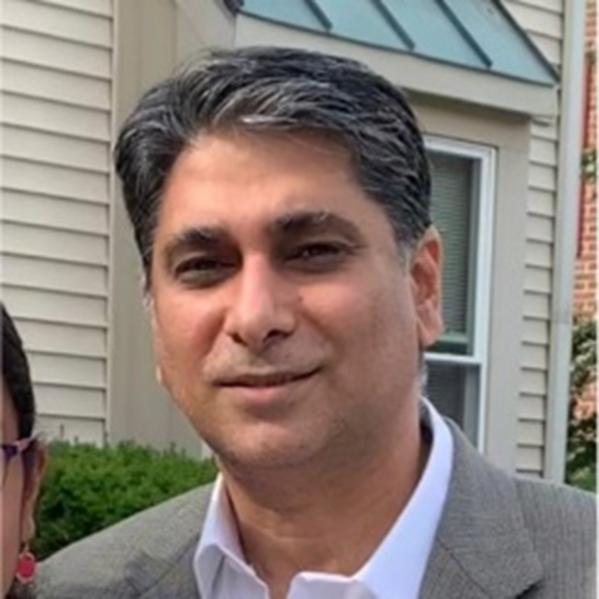 Specifically, he led bio-preparedness, bio-industrial base and supply chain threat characterization, economic analysis and forecasting of market influences and landscape intelligence for technology differentiation of promising platforms for various vaccines (such as vector-based, mRNA vaccines and related nucleic acid platforms) and identifying causative relationships influencing manufacturing capacities and supply chain activities.
Before this, he was a Senior Advisor to Translational Vaccine Development Branch Chief at US National Institutes of Health – NIAID, where he championed asset and technology expansion strategic initiatives and managed a portfolio of manufacturing contracts, SBIRs and grants on lipid nanoparticle mRNA vaccines and protein immunogens as well as synthetic polymeric nanoparticle vaccines for HIV prevention. There he provided project leadership and oversight to the first NIAID extramural program on clinical development and manufacturing of mRNA HIV vaccine candidate and other non-viral nanoparticle-based delivery of HIV vaccine immunogens.
As a Director and investigator at Liquidia TechnologiesTM, Dr. Rele led execution, development, and product strategy to advance a portfolio of infectious and enteric disease target pipeline including proprietary nanoparticle delivery of self-amplifying Replicons and mRNA delivery for viral and bacterial infectious disease targets. As a senior scientist at Calando PharmaceuticalsTM, he was responsible for developing IND enabling scale-up processes, analytics, tech transfer packages and management of CDMO GMP manufacturing for the first-in-class nanoparticle-antisense siRNA product for gene silencing targeting hepatocellular carcinoma (HCC) (CALAA-001) to enter Phase 1 clinical trials.
Dr. Rele received his Bachelor's and Master's degrees in Chemistry and Ph.D in Organic and Natural Product Chemistry – all from University of Mumbai. Dr. Rele did post-doc in Emory University School of Medicine in Bioengineering and Biomedical engineering where he later served as an Assistant Professor.